Print Page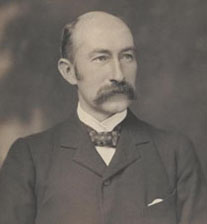 Image title
:
Henry Bournes Higgins
Source
:
National Library of Australia
Image ID
:
nla.pic-an23458326
Creator
:
JH Newman
Henry Higgins
(1851–1929)
Judge of the Arbitration Court
Higgins was a sickly young man. After his elder brother died, his parents decided to take the whole family from Ireland to Victoria. He took teaching and tutoring jobs to support himself at Melbourne University. He became a highly successful lawyer, even though he had a stammer. Once he was wealthy, he entered politics as a radical democrat. Higgins was a man of high principle who lost his seat when he opposed Australian troops going to the Boer War.
He was elected to the 1897–98 Federal Convention. He worked with Charles Kingston to give the Commonwealth power over strikes. He opposed the equal representation of the states in the Senate as undemocratic and urged a 'No' vote at the referendum.
Higgins was elected to the first Commonwealth Parliament. In 1906 Deakin appointed him a judge of the High Court, where he extended Commonwealth power in his rulings. He was also judge in the Arbitration Court, where, in the Harvester Judgment of 1907, he established the basic wage to give a working man and his family a decent life.
Find out more



unless otherwise indicated.
© 2016 Education Services Australia Ltd, except where indicated in Acknowledgements.
Conditions of use