Print Page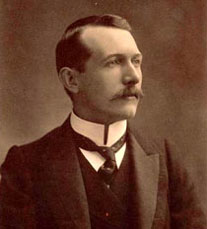 Image title
:
John Kirwan
Source
:
National Library of Australia
Image ID
:
nla.pic-an23385974
Creator
:
Swiss Studios
John Kirwan
(1869–1949)
Newspaper editor and a founder of Federation
Kirwan was a reporter from Dublin, Ireland who came to Australia when he was 20. He worked on newspapers in Queensland, Victoria and South Australia. In 1895 he went to the Western Australian goldfields and became editor of the Kalgoorlie Miner.
This paper led the miners' campaign against the government of John Forrest in Perth. The miners said that the government did not give them enough services or allow them the number of members of parliament that they deserved. They were also disgusted with Forrest because he would not allow the people to vote on Federation.
Kirwan helped organise a monster petition to the queen. It asked that the mining districts be separated from Western Australia so that they could join with the new nation in the east. The petition was signed by so many people that it was wound onto a reel like lifesavers use. It frightened Forrest into allowing a vote on Federation at which 'Yes' won easily.
Kirwan was elected by the goldfields to the first Commonwealth parliament.
Find out more



unless otherwise indicated.
© 2016 Education Services Australia Ltd, except where indicated in Acknowledgements.
Conditions of use