Print Page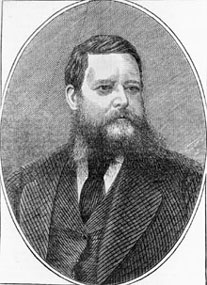 Image title
:
Sir Thomas McIlwraith
Source
:
State Library of Queensland
Image ID
:
neg. no. 21383
Thomas McIlwraith
(1835–1900)
Premier of Queensland and an Australian nationalist
McIlwraith came to Victoria from Scotland in the gold rushes, and worked as an engineer and contractor on the railways to the goldfields. He invested in sheep and cattle in Queensland and moved there in the 1870s.
He was a big, energetic man with big ideas about Queensland's future. To speed up development, he wanted private companies to build railways in return for grants of land along their routes. He also wanted to allow Indian workers to work in the sugar plantations. Both these ideas were unpopular, and though he became premier, McIlwraith was unable to carry them out.
Rich men like him were usually very loyal to Britain, but McIlwraith wanted a more independent Australia. He became a nationalist hero by claiming eastern New Guinea as a British possession in 1883 because the British government was reluctant to do so.
McIlwraith kept up his moneymaking while he was in politics. Finally he had to resign because of suspicious debts to the failed Queensland National Bank, which had close dealings with the government.
Find out more



unless otherwise indicated.
© 2016 Education Services Australia Ltd, except where indicated in Acknowledgements.
Conditions of use