Home
Print Page

'Rubbish from the cabbage garden',
1888
This is a black-and-white photograph of Charles Kingston (standing centre left), the first federal minister for trade and customs in the first Australian Parliament, introducing the first Australian Government Customs Tariff Bill in October 1901. Seated opposite him is the leader of the opposition, George Reid. This posed photograph in Melbourne's Parliament House also shows other members of the House of Representatives including Australia's first prime minister, Sir Edmund Barton (seated centre left).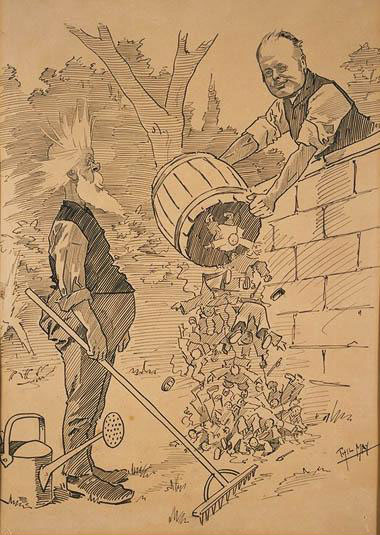 Acknowledgements
Credits:
Reproduced courtesy of National Library of Australia
Creator:
Phil May, illustrator, 1888
Identifiers:
TLF resource R8047
National Library of Australia number nla.pic-an6456717
Source:
National Library of Australia, http://www.nla.gov.au/

Back


unless otherwise indicated.
© 2016 Education Services Australia Ltd, except where indicated in Acknowledgements.
Conditions of use