Print Page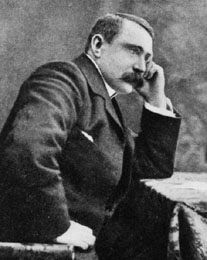 Image title
:
George Evans
Source
:
State Library of Queensland
Image ID
:
neg. no. 19716
George Evans
(1863–1909)
Poet, journalist and public servant
Evans came to Queensland from England with his brother and two sisters because their father had died and the family had little money. He worked in the country briefly and then got regular work in the public service, which gave him the opportunity to write. Samuel Griffith, the premier of Queensland, was an admirer of his poetry and happy for him to spend time on it.
His poems about Australia and its future became very popular. The best known was about women out west in the outback, which ends: 'The hearts that made the nation were the women of the west.' When Australians had to vote on Federation, he wrote a song called 'Australian Unity' that was sung at 'Yes' campaign meetings. He won the competition for the best poem written to celebrate the founding of the nation on 1 January 1901. Like other poets, he admired the nation because it had been formed peacefully and not by revolution or war:
Free-born of Nations, Virgin white,


Not won by blood nor ringed with steel,


Thy throne is on a loftier height,


Deep-rooted in the Commonweal!
Find out more

unless otherwise indicated.
© 2016 Education Services Australia Ltd, except where indicated in Acknowledgements.
Conditions of use