Print Page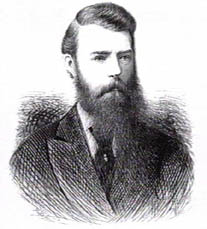 Image title
:
Philip Fysh
Source
:
State Library of Victoria
Philip Fysh
(1835–1919)
Tasmanian premier and federalist
Fysh came from England to be a branch manager for a London merchant, and became a leading merchant and banker in Hobart. In politics he at first supported building railways and developing the Tasmanian colony. Later, in the 1880s and 1890s, his views changed. As a minister and premier he became a leading reformer, working to bring the democratic principles of mainland Australia to backward Tasmania.
He attended the federal conventions of 1891 and 1897–98. He was very keen to see Federation happen, because Tasmania depended on being able to sell its produce (potatoes, apples and hops) to other colonies, but they put barriers in Tasmania's way. Fysh had already tried and failed to get treaties with the other colonies. Free trade between states under Federation was the only way to get secure access to markets on the mainland.
Fysh was the representative of the Tasmanian government in London in 1899. He joined with Edmund Barton, Alfred Deakin and Charles Kingston in pressing Britain to adopt the constitution without any change. He entered the Commonwealth Parliament in 1901.
Find out more



unless otherwise indicated.
© 2016 Education Services Australia Ltd, except where indicated in Acknowledgements.
Conditions of use