Print Page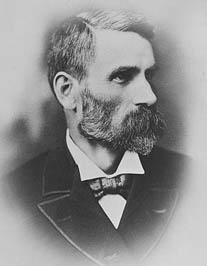 Image title
:
Frederick Holder
Source
:
National Library of Australia
Image ID
:
nla.pic-an21399820-13
Frederick Holder
(1850–1909)
Premier of South Australia and first Speaker of the House of Representatives
Holder was a school teacher who became headmaster of the state school at Burra in northern South Australia. He gave this up to be editor of the local newspaper. He was elected mayor and then local member of parliament.
He was twice premier, but only briefly. His best work was done as treasurer in Charles Kingston's long-lasting reformist government. He was a good manager of the colony's money and he gained wide respect. At the Federal Convention of 1897–98 he worked hard on the financial arrangements of the new Commonwealth.
Holder was disappointed not to be a minister in Edmund Barton's government. Barton organised that he would instead become the first Speaker. He was good at controlling the debates and was very fair in his rulings. Like the Speaker in the British parliament, he stopped being a member of a party so that he would not be biased. In 1909, when the battle between the parties was very bitter, he collapsed in the Speaker's chair, saying 'Dreadful! Dreadful!'. He died that day without regaining consciousness.
Find out more



unless otherwise indicated.
© 2016 Education Services Australia Ltd, except where indicated in Acknowledgements.
Conditions of use