Print Page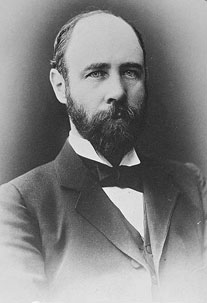 Image title
:
William McMillan
Source
:
National Library of Australia
Image ID
:
nla.pic-an21399820-7
William McMillan
(1850–1926)
Merchant and federalist
McMillan came to Sydney from London to work as a merchant, and became a leader in Sydney's business community. When the policy of free-trade was coming under attack from the protectionists, he entered parliament as a member of the Free Trade Party. He was more of a free-trader than the party's leader, Henry Parkes, who still collected some customs duties. But he had a great respect for Parkes, becoming treasurer in his government in 1889.
As a free-trader, McMillan was suspicious of Federation because Victoria and the other colonies were protectionist. Parkes nevertheless persuaded him to support it. McMillan attended the conventions of 1891 and 1897–98 and was important in the debates over the finances of the new Commonwealth. He was the only delegate from the two big colonies who would have given the Senate equal power with the House of Representatives on the Budget. Despite this, he voted the other way to save the cause of union.
McMillan was elected to the first Commonwealth Parliament as a free-trader, and became deputy to the leader of the Opposition, George Reid. He resigned in 1903 to concentrate on business.
Find out more



unless otherwise indicated.
© 2016 Education Services Australia Ltd, except where indicated in Acknowledgements.
Conditions of use