Print Page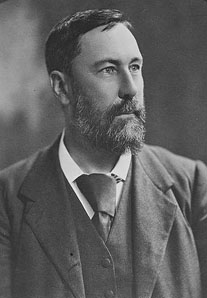 Image title
:
Richard O'Connor
Source
:
National Library of Australia
Image ID
:
nla.pic-an21399820-9
Richard O'Connor
(1851–1912)
Federalist and High Court judge
O'Connor was a Sydney lawyer who entered politics as a protectionist. He was Edmund Barton's closest friend and they were ministers together in the Dibbs protectionist government of the
early 1890s.
He was a Catholic who was widely respected by Protestants. When Protestant ministers organised to stop the election of Cardinal Moran to the 1897–98 Federal Convention, they included O'Connor in the list of ten men they wanted Protestants to vote for. O'Connor was elected and at the convention he worked closely with Barton on the wording of the constitution. At the referendums he spent so much time campaigning for the 'Yes' vote that, like Barton, he neglected his legal business and lost money.
Barton included him as a minister in his first government. O'Connor sat in the Senate and was in charge of getting the government's Bills passed there. He had great success but, against his firm opposition, the Senate took away the vote from Indigenous Australians when it gave votes to women in 1902. In 1903 he retired from politics when he was appointed with Barton as a judge on the new High Court.
Find out more



unless otherwise indicated.
© 2016 Education Services Australia Ltd, except where indicated in Acknowledgements.
Conditions of use