Print Page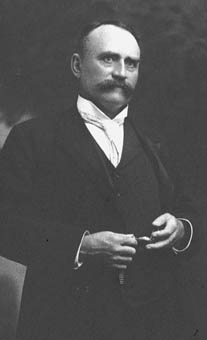 Image title
:
John Henry Want
Source
:
Government Printing Office
collection, State Library of
New South Wales
John (Jack) Want
(1846–1905)
Opponent of Federation
Want was born in Sydney into a family that had long been in New South Wales. His father, Randolph John Want, had arrived in 1829 and had been lawyer for wealthy ex-convicts. John (known as Jack) liked sailing on the harbour and fishing in the waters to the north and south. He went to good schools and became one of Sydney's best lawyers, expert at persuading juries to declare his client innocent.
In politics Want was a free-trader and served as attorney-general in the free-trade government of George Reid (1894–99). Free-traders in Sydney had doubts about Federation because Victoria and the other colonies were protectionist. Want was one of these but he also saw no need for making a new nation. New South Wales, the oldest, richest, most populated colony, was big enough to love. He said Federation was just a fad or a craze – he called it 'Faderation'. Before the 1898 referendum, Want resigned from the government so he could campaign freely for the 'No' vote.
In 1905, the last year of his life, he campaigned to stop Melbourne being the home of the High Court.
Find out more



unless otherwise indicated.
© 2016 Education Services Australia Ltd, except where indicated in Acknowledgements.
Conditions of use