Print Page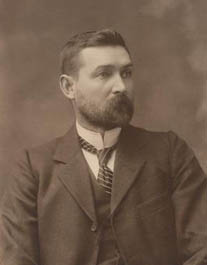 Image title
:
John Christian Watson
Source
:
National Library of Australia
Image ID
:
nla.pic-an23302490
John (Chris) Watson
(1867–1941)
The first Labor prime minister
Watson was born in Chile and brought up in New Zealand. He worked as a typesetter on a local newspaper. When he lost his job, he moved to Sydney and again worked on newspapers. He became a leader in the type-setters' trade union and, in the 1890s, a leader of the new Labor Party. After the early Labor members had fought amongst themselves, Watson shaped new rules to make Labor parliamentarians vote together and follow party policy.
Watson and his party campaigned against the Commonwealth constitution as undemocratic. In the new Commonwealth parliament, however, Labor was in a strong position, as it held the balance of power between free-traders and protectionists. Watson was elected leader by the Labor members. He worked closely with the protectionist leader Alfred Deakin, and supported him as prime minister because Deakin wanted workers to get good wages. But when Deakin would not allow the Commonwealth to protect workers employed by state governments, Labor voted against him. Deakin lost office and, for a few months in 1904, Watson was prime minister. He was soon defeated by a combination of the other two parties.
Find out more



unless otherwise indicated.
© 2016 Education Services Australia Ltd, except where indicated in Acknowledgements.
Conditions of use