M008786
Map of ocean salinity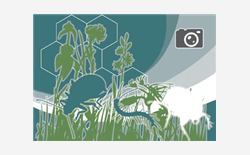 Description
This is a colour map showing the variation in salinity (salt content) of the oceans across the Earth. Increments in salinity are shown in colours ranging from light blue to red. A legend is included.
Acknowledgements: Copyright Education Services Australia Ltd.
Educational value

The degree of salinity (salt content) of sea water varies across the Earth. High salinity occurs in places where rainfall is low and temperatures are warm. Dry winds result in high evaporation. Places with high rainfall, or those close to land masses where fresh water from rivers or melting ice is added to the ocean, have low salinity.
Places where salinity is unusually high are indicated in red and areas of low salinity are indicated in light blue. Most sea water has a salinity of 34-36 parts per trillion (ppt) but some places have higher or lower concentrations. The Baltic Sea has a very low salinity of about 10 ppt due to water run-off from the surrounding land masses, and the Mediterranean Sea has 38 ppt or more because evaporation exceeds run-off.
The information shown relates to the upper layers of the oceans only. These ocean layers are mixed by winds, currents, precipitation and run-off. The deeper layers of the oceans have higher and more uniform salinity.
Salinity is a variable that influences global ocean currents. As water becomes more saline, its density increases, so that highly saline water sinks below less saline water. Cooling also produces an increase in density, and the sinking of cool, highly saline water at high latitudes can help drive ocean circulation.
Year level

5; 6; 7; 8; 9
Topics

Oceans
Salinity
Learning area

Geography
Science
Strand

Geography/Science
Rights

© Education Services Australia Ltd 2011 (except where otherwise indicated). You may copy, communicate and adapt this metadata for non-commercial educational purposes provided you retain all acknowledgements associated with the material.