M008787
Surface currents in the Tasman Sea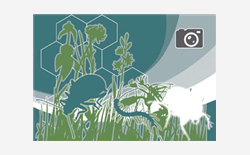 Description
This is a colour map of the region around the Tasman Sea showing the ocean currents that influence the climate of south-eastern Australia and New Zealand. Different colours are used to identify warm and cold currents.
Acknowledgements: Copyright Education Services Australia Ltd.
Educational value

Warm ocean currents flow southwards down the eastern Australian coast and then eastwards across the Tasman Sea. The East Australian current is part of the South Pacific gyre, which circulates around the margins of the South Pacific ocean. The current splits as it flows around New Zealand, merging again near the Chatham Islands, to the east of the South Island.
Surface currents are an important influence on New Zealand's climate. The warm water flowing across the Tasman is responsible for the country's temperate conditions, with surface water temperatures in the far north reaching more than 20 degrees Celsius in summer. Tropical fish are sometimes found around islands in this region. In general, there is very little living matter in the gyre.
The cold Antarctic circumpolar current, driven by westerly winds, circles Antarctica. This current extends deeply, carrying more water than any of the other currents, and is the only current to flow around the globe. It has an important role in distributing water and heat between the Indian, Pacific and Atlantic oceans.
Ocean surface current systems are driven by winds. Friction between wind and the water surface sets the upper layer of ocean into motion. The South Pacific gyre is driven mainly by south-easterly trade winds near the equator and westerly winds at southern latitudes.
Year level

5; 6; 7; 8; 9
Topics

Climate
Ocean currents
Learning area

Geography
Science
Strand

Geography/Science
Rights

© Education Services Australia Ltd 2011 (except where otherwise indicated). You may copy, communicate and adapt this metadata for non-commercial educational purposes provided you retain all acknowledgements associated with the material.