Mäori weapons taken at Te Ranga, 1864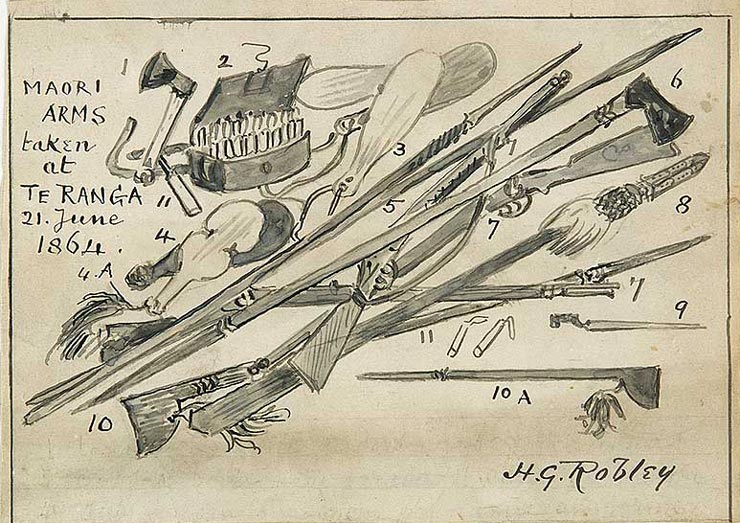 Further information is available for this resource.

Description
This is an ink watercolour by Lieutenant Horatio Robley entitled 'Mäori arms taken at Te Ranga 21 June 1864', which appeared in 'The Illustrated London News' of September 1864. It shows weapons captured after the British victory over Ngäi Te Rangi (a Mäori tribe) at Te Ranga on 21 June 1864. The weapons are numbered and include a mixture of those introduced by Europeans, including muskets, tomahawks and bayonets, as well as a variety of traditional hand-held Mäori weapons such as mere and patu (clubs), a taiaha (long-handled striking weapon) and tao (spears). Some of the traditional Mäori weapons have been modified to incorporate European materials.
Acknowledgements