Freed unionist shearers following the 1891 Shearers' Strike, 1893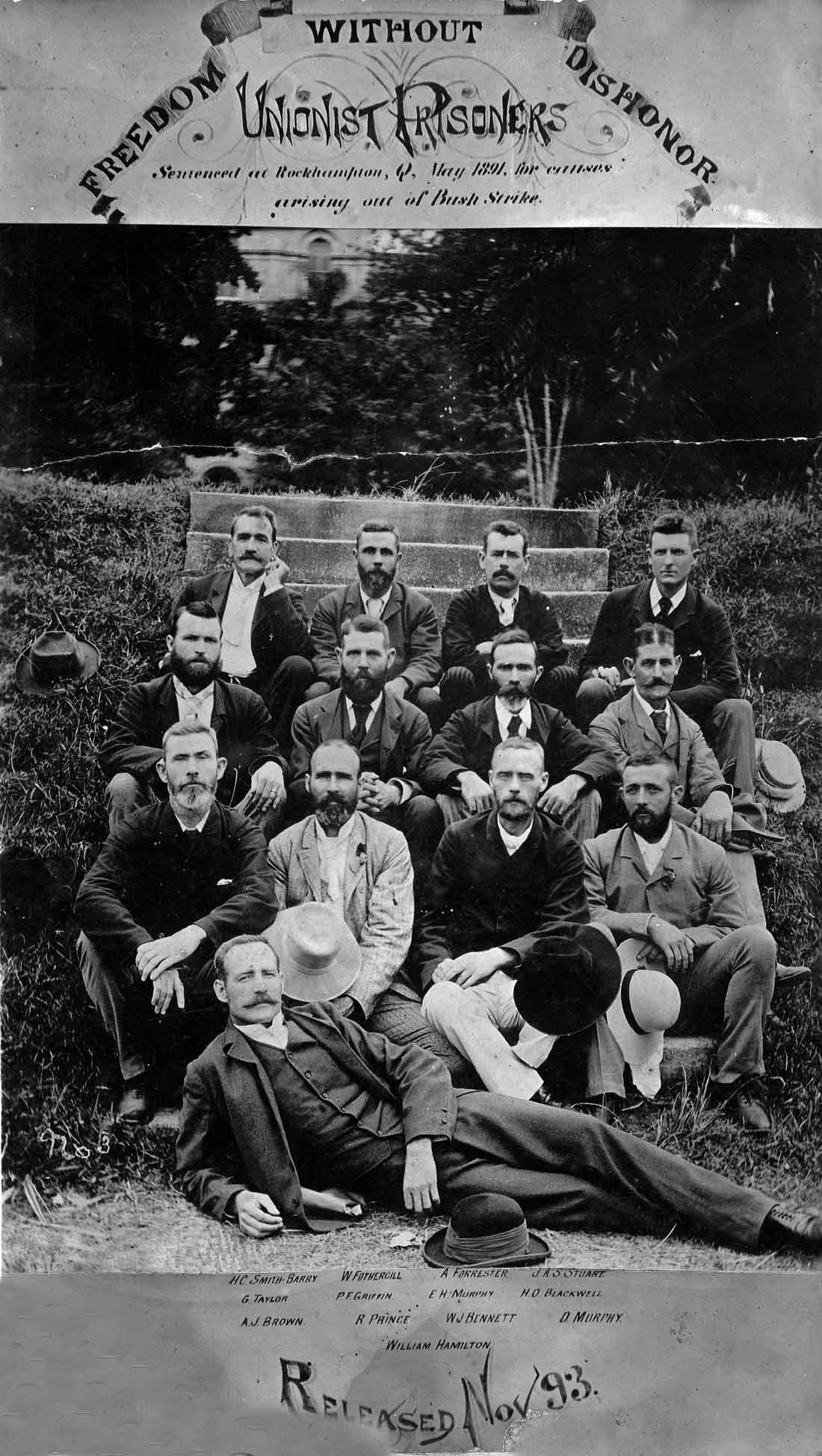 Further information is available for this resource.

Description
This is a black-and-white poster showing 13 shearers who had been jailed in 1891 during the central Queensland Shearers' Strike. Across the top of the poster, in large letters, is printed 'FREEDOM WITHOUT DISHONOUR' and 'UNIONIST PRISONERS'. The poster goes on to identify each man individually as having been sentenced at Rockhampton for causes connected to the 1891 'Bush Strike'.
Acknowledgements