Troopers at Dagworth Station, c1894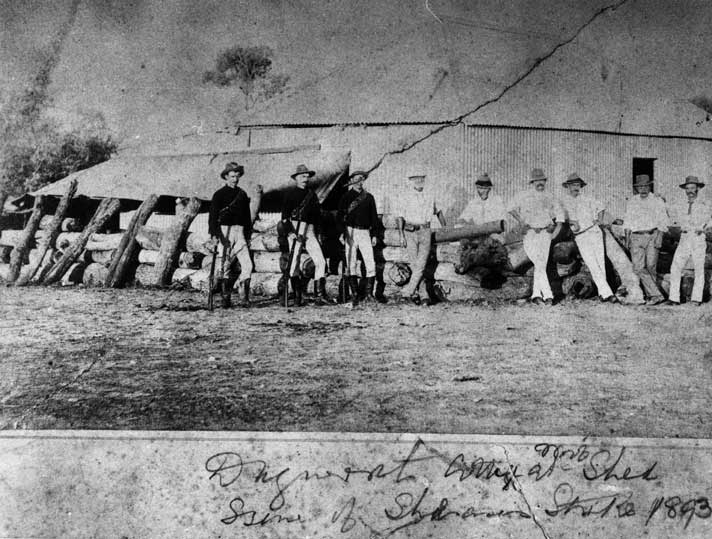 Further information is available for this resource.

Description
This is a black-and-white photograph of a group of nine men, some uniformed, standing in front of a large corrugated iron shed on Dagworth Station north-west of Winton, possibly during the 1894 Shearers' Strike. Three are uniformed troopers, while the other six men could be station workers, shearers or even owners. The photograph appears to be a posed shot, with the troopers resting their rifles casually on the ground and some men leaning against a fence. Although a handwritten caption dates the photograph as 1893, it was probably taken in 1894.
Acknowledgements