Chinese men on the road to the Palmer River gold field, 1875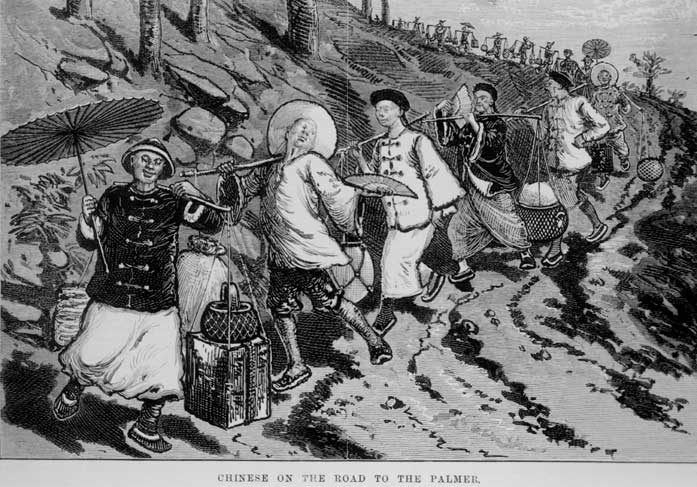 Further information is available for this resource.

Description
This black-and-white wood engraving shows a stereotypical image of Chinese men walking in a line to the Palmer River gold field in northern Queensland. It appeared in the Australasian Sketcher with the title 'CHINESE ON THE ROAD TO THE PALMER'. The six men in the foreground are wearing a variety of traditional clothing and carrying their belongings, including woven baskets and boxes, on poles over their shoulders. Some of the men use paper umbrellas and fans as they wend their way across the hillside. The engraving accompanied a short article.
Acknowledgements