Sketch of Moreton Bay penal settlement, 1835 - item 2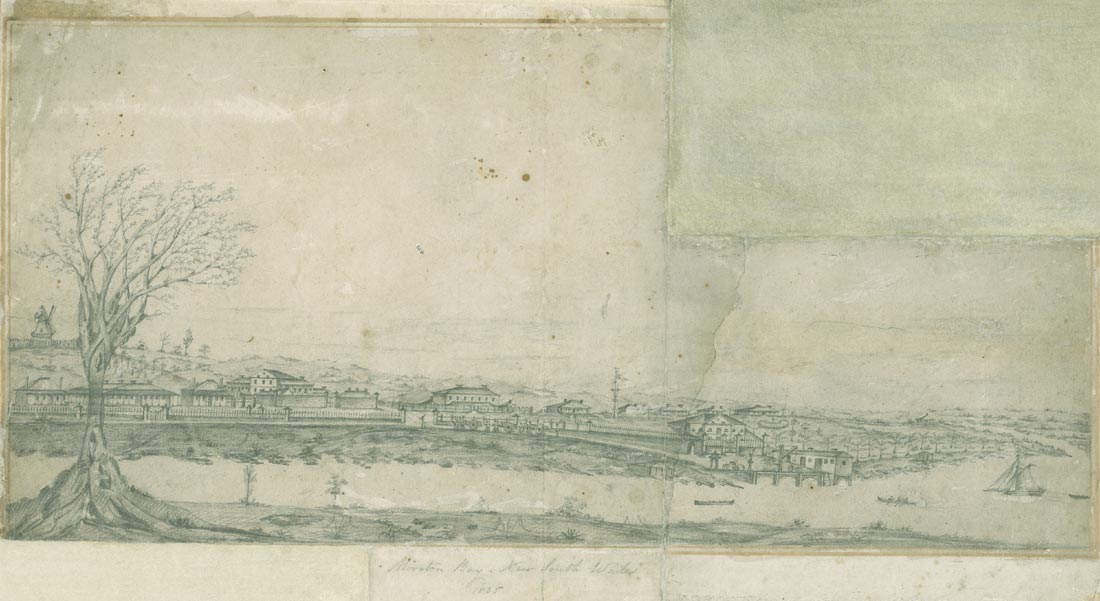 Further information is available for this resource.

Description
This detailed pencil sketch, attributed to Henry Boucher Bowerman, depicts Moreton Bay (Brisbane) penal settlement from present-day South Brisbane. The panoramic landscape view takes in the river in the foreground and existing government buildings necessary to a convict settlement, spread across the land behind. The buildings, including the commissariat store and the Commandant's house behind, are interspersed with fields and narrow dirt roads. A sailing vessel towing a tender is shown travelling up the river in the right foreground.
Acknowledgements