Home
Print Page

Australian Constitution's Drafting Committee,
1898
This is a 28.2 cm x 23.1 cm sepia-toned photograph of 1898 showing the committee appointed to draft Australia's Federal Constitution. Sir John Downer (left), Edmund Barton (centre) and Richard Edward O'Connor are wearing suits in this formally posed image.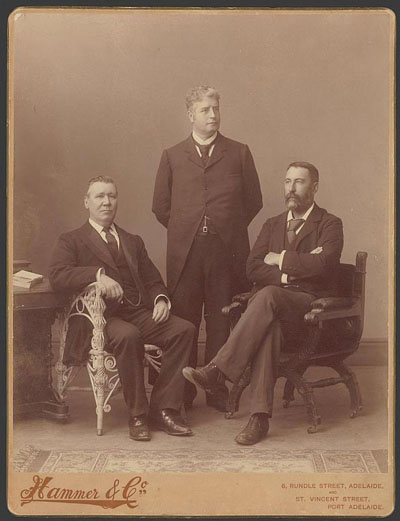 Acknowledgements
Credits:
By permission of the National Library of Australia
Creator:
Hammer and Co, photographer, 1898
Identifiers:
TLF resource R4211
National Library of Australia number nla.ms-ms51-12-1277
Source:
National Library of Australia, http://www.nla.gov.au

Back


unless otherwise indicated.
© 2016 Education Services Australia Ltd, except where indicated in Acknowledgements.
Conditions of use