Print Page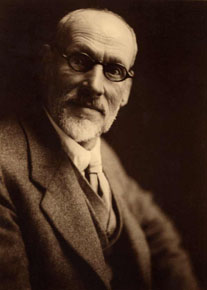 Image title
:
Thomas Roberts
Source
:
State Library of Victoria
Thomas (Tom) Roberts
(1856–1931)
Nationalist painter
Roberts was born in England. His mother brought her three children to Melbourne after her husband died. The family was poor and Roberts had to work to support them. He studied art at night school and then, on scholarships, at the National Gallery in Melbourne and the Royal Academy in London. When he returned to Australia he began painting everyday subjects in the open air, painting quickly to get an impression of the moment. He gathered together a group of young artists known as the Heidelberg School. (Heidelberg, a village on the edge of Melbourne, was one of the places where they went to paint.)
Roberts moved on to paint grander pictures about the nation's life, portraying shearers, bushrangers, and drovers. He was very pleased to be asked to paint the opening of the first Commonwealth parliament. It was a huge job; he had to make the members of parliament and the governors and judges recognisable. He invited them all to his studio so he could make sketches and weigh and measure them. His painting is in Parliament House, Canberra.
Find out more



unless otherwise indicated.
© 2016 Education Services Australia Ltd, except where indicated in Acknowledgements.
Conditions of use